Setting the Standard in Sustainability
Version 1 is a verified Carbon Neutral company and has set a target to Net Zero by 2025
In an effort to minimize our environmental footprint and promote sustainable development, Version 1 has been ISO14001 accredited since 2019. However, 2020 is the first year that we've really "looked under the hood" to understand exactly what emissions we produce, where our hotspots are, and how we can make a meaningful environmental impact.
Watch our video below to learn more about what Version 1 is doing for the Environment and what our plans are for the future.
Total GHG Emissions in 2020, 1125 tC02
Calculating our footprint has been challenging but the process has been enlightening. Some of the exact scope 3 data we were unable to collect so we extrapolated data based on FTE, in the coming years we hope to have honed the process and our Suppliers will now know what to expect.
Goals
Net Zero by 2025
Our goals are particularly ambitious because we know that firstly, it's the right thing to do and secondly our business model is inherently sustainable so if we push ourselves that bit harder, we can achieve that much more. With the full support of the employees, Board of Management and Shareholders, Version 1 is now a Carbon Neutral company from 2021 and Carbon Net Zero by 2025 in line with science-based targets.
Carbon Neutral Now
We understand that carbon neutrality is not the long-term solution, but we want to make a difference right now while at the same time focusing on taking every action possible to reduce our emissions. Offsetting is not the perfect solution, but it is a mechanism for transferring money from wealthy countries & companies to communities that provide nature based solutions to suck carbon out of the atmosphere and this is one way to tilt the economics in favour of the stewards of the forests and the soil and Version 1 is proud to support that.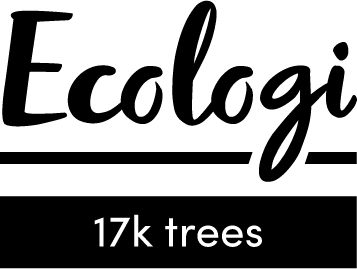 Pledges & Commitments
Science Based Targets initiative (SBTi)
We have signed a commitment to set science-based emissions reduction targets across all scopes, in line with 1.5°C emissions. Our targets will be validated in due course.
Climate Disclosure Project -
We will report to the CDP at the first opportunity in 2022
The Climate Pledge
We have submitted our goals and initiatives and are awaiting approval.
Ten-point Climate Plan to Net Zero by 2025
Renewable Energy
Transition to 100% renewable across all offices in every region. Become an RE100 member.
Reduce Consumption
Support behaviour change, and reduce energy consumption by 4.2% each year.
Working From Home
Encourage the use of renewable energy in the homes of our employees and provide sustainable e-waste solutions.
Employee Commuting
Build on remote collaboration initiatives and support active commuting and the use of public transport.
Business Travel
Engage staff to ensure business travel does not go back to 2019 levels.
Engage Employees
Mobilize a zero-carbon community, empowering staff to halve their carbon footprint over the next 4 years.
Engage Suppliers
Advocate for climate action and provide Suppliers with actions to play their part through partnership, incentives, and tailored information.
Facilities
Engage Management Companies; switch to clean energy, LED lighting, sensors, waste management
Innovation & Collaboration
Problem-solve with customers to reduce carbon emissions through the use of technology through our digital services and Innovation Labs, and seek ways to collaborate globally to become part of the solution.
The Future
2021 was the year Version 1 made our climate commitments, 2022 & onwards will be the years that we hold ourselves accountable. We are in a moment of exciting optimism, where the connection between political awareness, corporate responsibility, public opinion and technical innovation is lining up and we have the capacity, expertise and passion to truly set the standard in sustainability.